UK Sunbeds are proud to support our customers with sunbeds to hire in the privacy of your own homes.
Don't be fooled by their size, these units pack a punch! These tanning units have commercial strength tanning lamps and can help you boost your tan in a nice cool temperature, You only need to use these units for short bursts to achieve the best results.
Our current models on offer:
Caribbean
The Caribbean Home Tanning Unit is the largest vertical sunbed for domestic use. This vibrant and stylish unit features 26 Evolution 0.3 safe tanning tubes and the latest technology in electronic ballast, which allows the sunbed to run on 1 normal 13 AMP plug. The Caribbean stand up sunbed has twin 10 minute timers and a full length customer operated body breeze for your comfort. This 5 panel unit has been designed for full body coverage whilst maintaining close proximity tanning.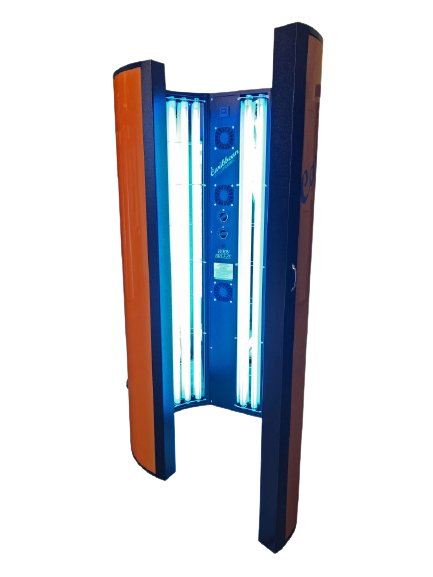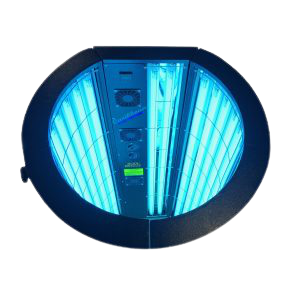 26 x 6ft Evolution 0.3 safe tanning tubes
Robust design with a modern finish
Large internal tanning area
Optimised UVA/UVB output
ONLY 1 x 13 AMP Plug
2 x 10 minute timers
Full length customer operated body breeze